School Uniform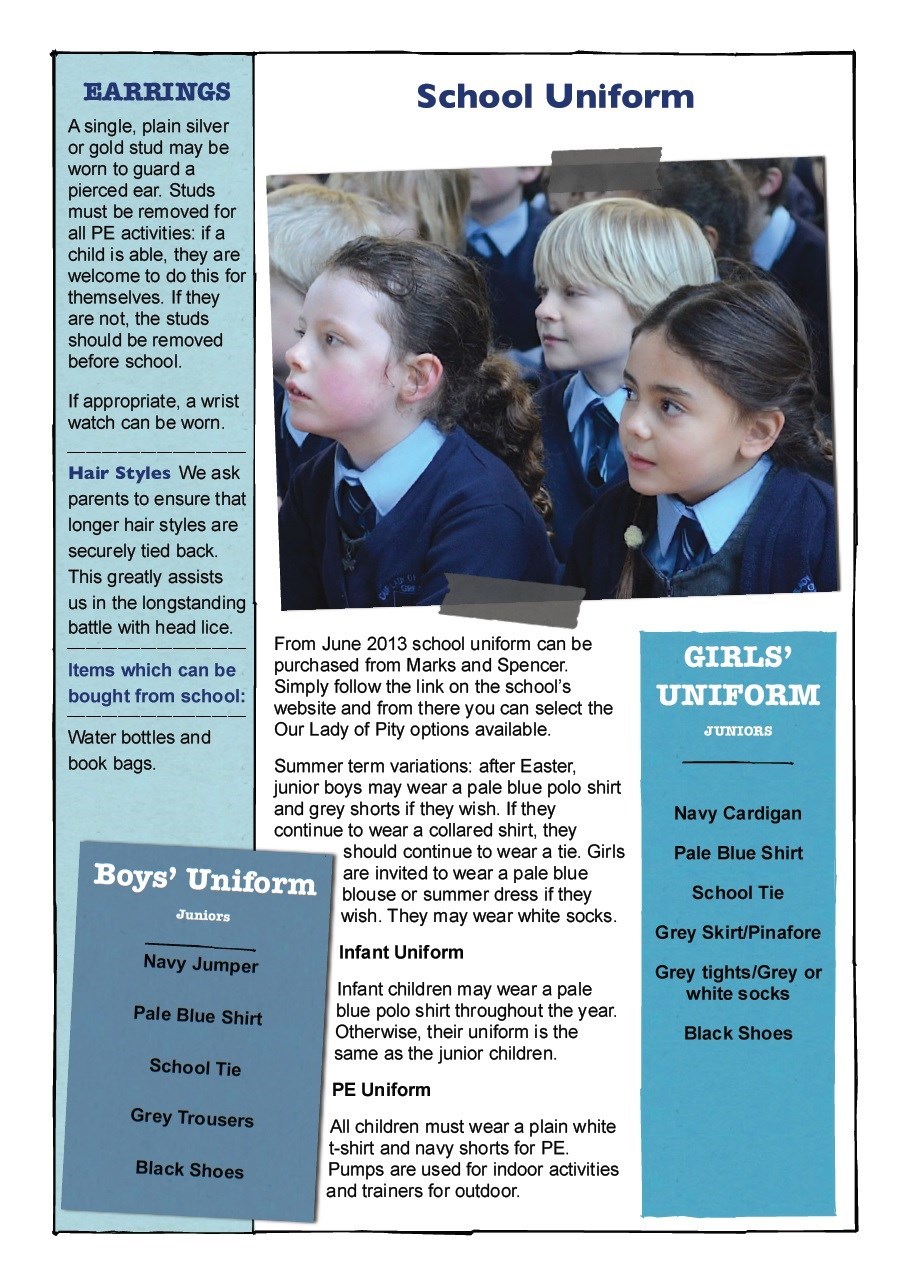 School jumpers, cardigans, bags, jogging pants and ties with our logo can all be purchased from 'Marks & Spencer's - Your School Uniform'.
Please can you get a plain blue drawstring bag (no logo) for PE kit. These are available from a variety of shops/online sites for £2 to £2.50. The school will be sourcing suitable bag over the next year.
Refillable water bottles can be purchased from the school office priced at £2 each.
Please click here for our M & S School Uniform Information Letter.