Physical Education
ourladyofpity on: Physical Education
"While I dance I can not judge, I can not hate, I can not separate myself from life. I can only be joyful and whole. This is why I dance." - Hans Bos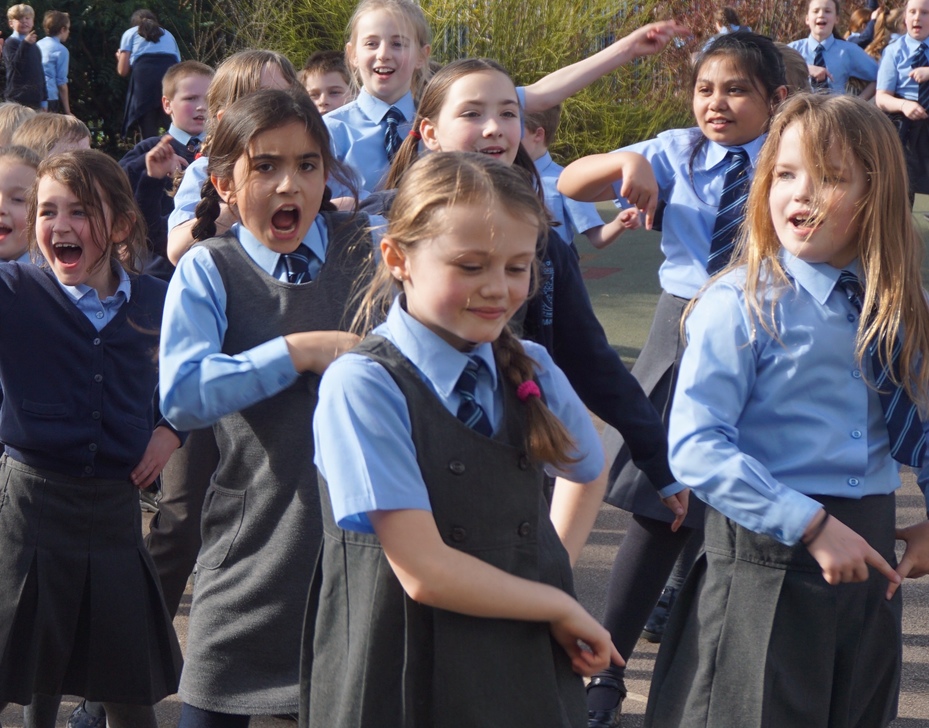 When the new, outdoor sound system was turned on unexpectedly a few days ago, playing a medley starting with "Saturday Night Fever", the children's reaction was a delight. A Flash Dance ensued, with junior children drawn irresistibly to dance together - elders, youngers, boys, girls, the timid and the bold, all in unison, with the common language of movement. All this as a result of Mrs Talbot and her team, teaching our children to dance.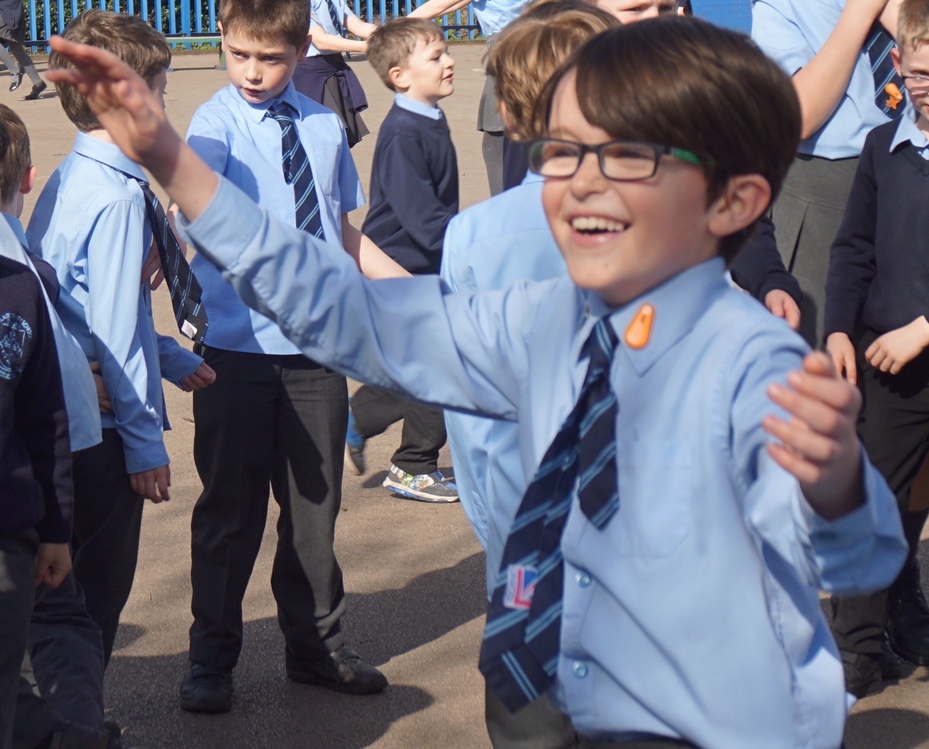 This, from the British Council website:
"Preparing children for the 21st century
By communicating freely with the voice, face, and body, children learn to express ideas with confidence, empathise with others from different cultures and backgrounds, and feel at home in their own skin. Song, music and dance can help children become more imaginative, self-aware and collaborative global citizens."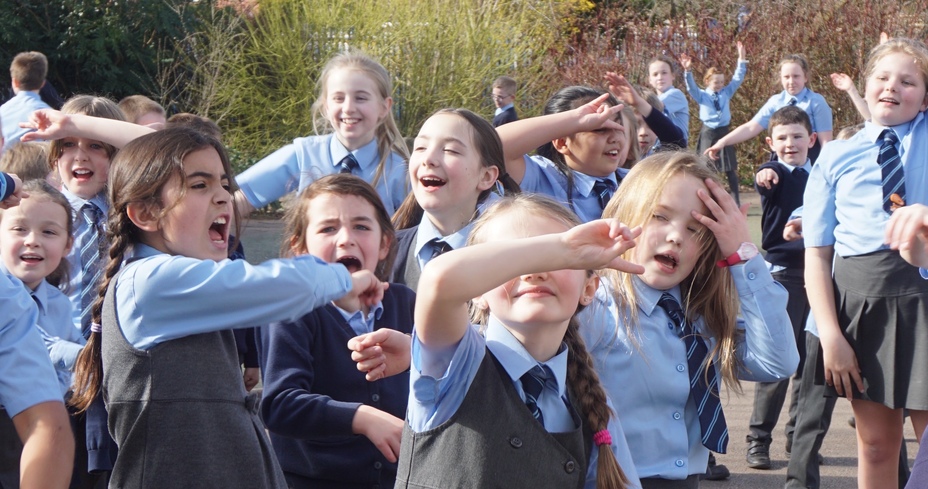 These images certainly reinforce the connection and confidence engendered by educating children in dance. Quite apart from the physical benefits for a generation at risk from the negative impact of lives founded on internet technology, almost a sedimentary lifestyle syndrome; dance teaches children that they can all learn a language which is primal, and unifying, something which is undeniably shared and impossible to quantify or describe, but brings them together at a fundamental level. Diversity is welcomed. Inclusion is inevitable. Joy, the result.
Thank you, Mrs Talbot and team! Thank you PTA for raising the funds for our Boom Box!
---
Read, read, READ!
ourladyofpity on: Read, read, READ!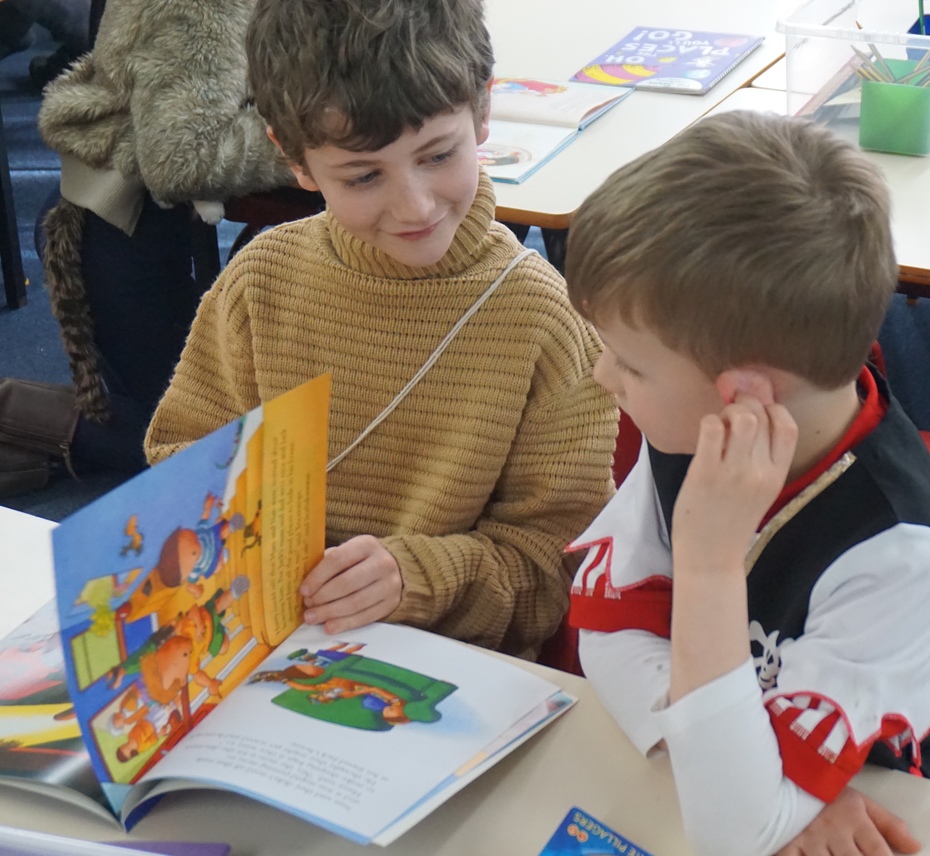 "If you want your children to be intelligent, read them fairy tales. If you want them to be more intelligent, read them more fairy tales." ~ Albert Einstein
Our Year 6 children are currently appreciating Gaiman's "Sleeper and the Spindle", Year 1 are loving a whole book of Tony Ross "Fairy Tales" and Year 3 children are exploring the
thrill of scary Fairy Tales, using the exquisite book by Lise Lunge-Larson - "The Troll with no Heart in his Body, and other Tales of Trolls from Norway"
The Year 3s have been enthralled by the feeding of scary troll thoughts - trolls, which shrink as they age, becoming slightly less mean but no less tricky, will become tree stumps and hillocks when they die of old age - unless of course, they have been turned to stone by the sunlight and exploded into a thousand rocks.
The children are now on the look out for eye sockets in tree bark and finger bones in twigs on the forest floor. The flight of the crow becomes auspicious and children run in from the playground clutching the latest suspicious artefact for authentication!
We have heard many a debate over the years about fairy tales, in staff rooms, as well as in the press and general media.
What if we scare the children?
Should young children really be exposed to tales of such violence - where a grandmother can be devoured by a slavering wolf, a prince can lose his eyes to the gouging of thorns and the witch can get a really gruesome comeuppance in her own furnace?
Were fairly tales even designed for children? Weren't they originally designed as adult tales? Should we not protect, then, our children from such scary stories?
Research actually indicates that children do need fairy tales in all their gory glory!

Is it possible that Disney could, to some extent, be doing us a disservice, by sweetening traditional tales, almost beyond recognition?

Einstein was categoric in his instruction to a parent who asked him how to best support a child in becoming wise and successful in the world. But how can it be right to expose the children to such horrors? Surely they need to be given the softest, sweetest versions of life until they absolutely have to face the harsh realities of life?
And yet, if children cannot act out the fears and heartbreaks of life in play, through skilfully crafted stories, how will they build their maps of "good" and 'evil", courage and cowardice?

We know children learn through play. If they are not given the darkness, in safe contexts, they cannot truly strengthen their understanding of the light. Dragons may not exist, but what they represent is more than real, more than true and every child needs to explore the thrill and terror and relief of imagining and overcoming, in safe hands, such fearful encounters.
The great G.K. Chesterton sums it up nicely:
"Fairy tales are more than true, not because they tell us that dragons exist, but because they tell us that dragons can be beaten." ~ G.K. Chesterton.
So, when you are really tired, and it's been a long day, and your child asks for another story.... pick up a fairy tale, slay a couple of dragons and then take a well earned rest, knowing that you've done so much more than reading a story.
If you are interested to know more, have a look at:
---
Our Lady of Pity School News
ourladyofpity on: Our Lady of Pity School News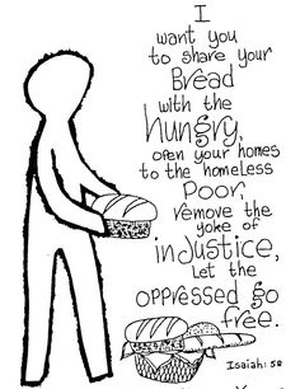 ASSEMBLY FOCUS
In the second half of the summer term, we will be thinking about the mission and responsibility of British citIzens and of a Christian community to be mindful of poverty and injustice in the world, taking action to improve the lot of the most needy amongst us.
We will be looking at the difficult decisions adults have to make; voting choices in the referendum will be echoed by a mock referendum in school, as one example.
The children will look at how they learn about the core issues of justice, and British values, even as they play together on the playground.
BRITISH VALUES
We will continue to explore the mainstays of British rule:
Democracy

Rule of law

Personal freedom

Respect

Tolerance of other faiths and cultures
---