Swimming
Swimming is not only a vital life skill, it is also a compulsory part of the National Curriculum.
All children by the end of Key Stage 2 should be able to: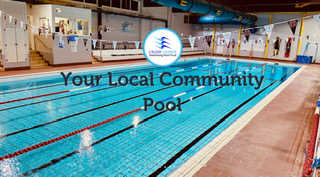 swim competently, confidently and proficiently over a distance of at least 25 metres
use a range of strokes effectively [for example, front crawl, backstroke and breaststroke]
perform safe self-rescue in different water-based situations
We have increased the amount of time dedicated to the school swimming programme this year. All Year 4 children will swim an hour a day for two weeks and in Year 5 all children swim an hour a day for one week. In Year 6, children who have not reached the National Curriculum standard will receive another 5 hours of swimming.
Swimming dates 2021 -2022
13th September - 17th September 1.30-2.30pm - Year 6AJ
20th September - 24th September 1.30-2.30pm – Year 6LS
6th June - 10th June 1.30-2.30pm – Year 5SA
21st June - 25th June 1.30-2.30pm – Year 5CR
28th June - 1.30-2.30pm – Classes to be confirmed
Swimming 2020 – 2021
100% of the current Year 6 cohort have reached the required National Curriculum standard. Emphasis will be placed upon children in Year 5 as they missed their lessons in Year 4 due to the pandemic.
Swimming statistics for 2019 - 2020
100% - All children in Year 6 have reached the required National Curriculum standard
100% - All children in Year 5 have reached the required National Curriculum standard
Swimming Statistics for 2018/2019
100% - All children in Year 6 have reached the required National Curriculum standard
93% of children in Year 5 have reached the required National Curriculum standard
78% of children in Year 4 have reached the required National Curriculum standard