What we teach: Subject by Subject
Geography
History
History
"We are not makers of History. We are made by History." Martin Luther King Jr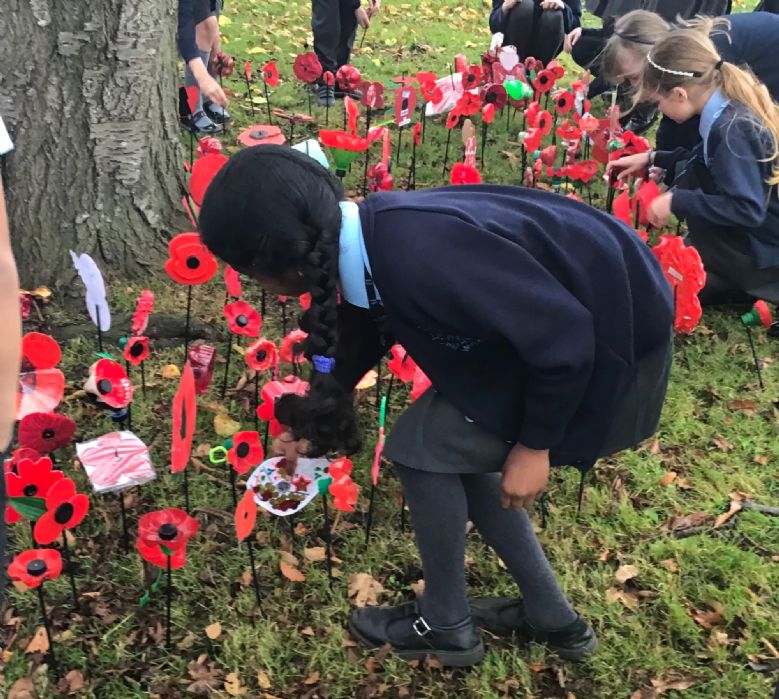 In the Foundation Stage, our pupils are given opportunities to discover and learn about the world they live in. The History element of the children's work is related to the Knowledge and Understanding of the World objectives set out in the EYFS Curriculum. In Key Stage One, History develops pupil's knowledge of the similarities and differences between ways of life in different time periods, drawing comparisons with modern life, in accordance with the KS1 National Curriculum. In Key Stage Two, History extends pupil's skills to develop a chronologically secure knowledge and understanding of local, British and world history, establishing clear narratives within and across the periods they study, in accordance with the KS2 National Curriculum.
Knowledge of key concepts within History, such as leadership and power and identity and migration, unlock the door for students to be able to ask leading questions, analyse information and convey their views in a methodical and structured way. These skills are honed and developed progressively through the curriculum to create historians confident in communicating their views, both in writing and orally.
We strive to provide our children with opportunities which bring our History Curriculum to life with trips to local museums or areas of significant historical interest. We have also arranged visits from local historians to talk to the children about certain topics and offer a range of perspectives.
Design Technology
Design Technology
"Creativity is allowing yourself to make mistakes. Design is knowing which ones to keep." - Scott Adams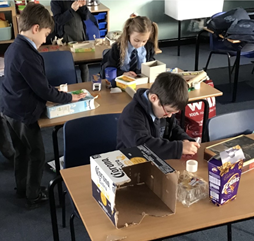 Design Technology allows pupils to make real life links between their work and the work of engineers, architects, and designers. Design Technology compliments subjects such as Art and Design, Science, and Computing. Work often connects with on-going topics in these areas which allow pupils to understand the importance of designing and making in everyday life. It allows them to become aware of how technology is all around us and how technology advances.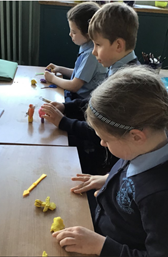 Pupils are encouraged to investigate, plan, adopt and evaluate their work whilst working on their own, in pairs and small groups. This develops their cooperation and understanding of how people have differing areas of strength and expertise. Pupils gain an awareness of materials, structures, mechanisms and controls whilst considering what the product will be used for and the needs of those who use them. They pupils learn how to safely use a variety of tools under supervision to create quality products.

We believe that Design and Technology encourages children to become autonomous and prepares them to become creative problem solvers. Children should be actively encouraged to think about important issues, including enterprise, and to evaluate past and present design, when exploring design solutions to improve and impact on daily life. We live in a rapidly changing world, and it is vital children are encouraged and inspired to become the innovators, chefs, designers and engineers of the future.
Click here for our Design Technology overview.
Art and Design
Art and Design
'Art is not what you see, but what you make others see.' - Edgar Degas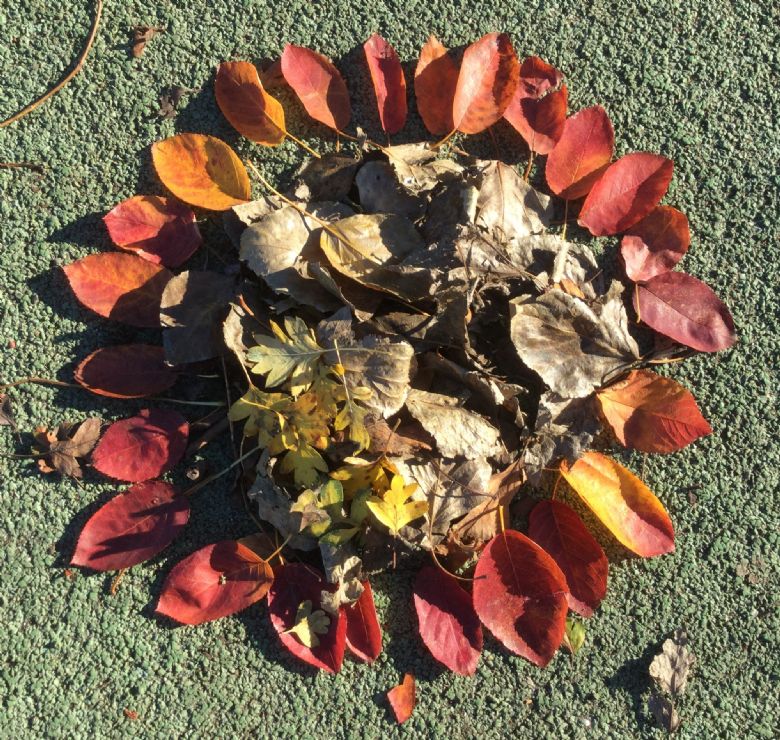 At Our Lady of Pity, the children's journey as artists starts in the Foundation Stage where they progress through the EYFS curriculum: Expressive Arts and Design and then on to the National Curriculum in Key Stage One and Two.
The curriculum is planned to engage, inspire and challenge pupils, equipping them with the knowledge and skills to experiment, invent and create their own works of art.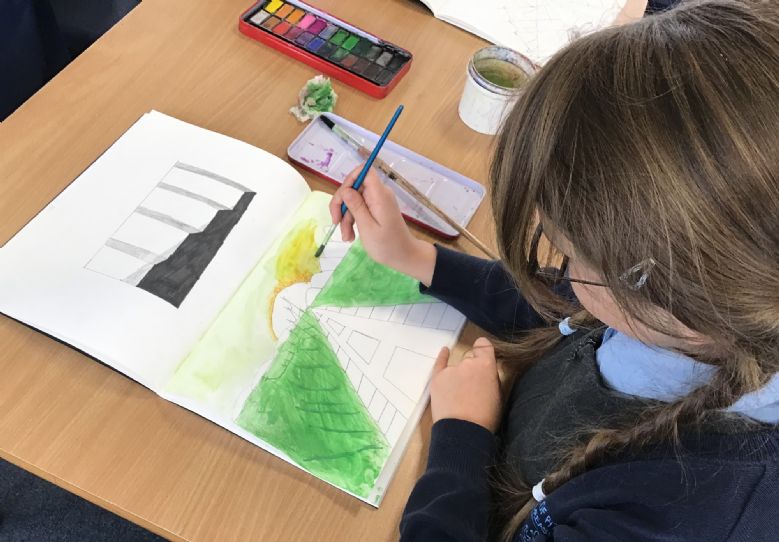 Pupils' understanding of Art and Design is developed through knowledge, understanding and an appreciation of the work of other artists past and present and from different cultures. Through our curriculum Art and Design is also accessed in other subjects, particularly RE.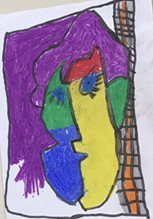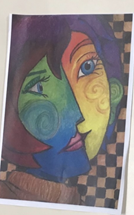 The children are encouraged to express their creative ideas in a secure and appreciative environment. They are shown how to work with a range of materials and equipment including digital media, clay, Mod-roc and textiles and are taught various techniques in areas such as drawing, printing, painting and mark making.
Languages - Spanish
"If you talk to a man in a language he understands, that goes to his head. If you talk to him in his language, that goes to his heart." -Nelson Mandela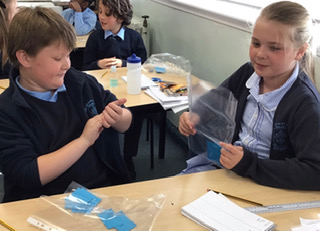 At Our Lady of Pity, we believe that the learning of a foreign language provides a valuable educational, social and cultural experience for children. Children develop communication and literacy skills that lay the foundation for future language learning. They develop linguistic competence, extend their knowledge of how language works and explore differences and similarities between the foreign language (Spanish, in our case) and English. Learning another language raises awareness of our multi-lingual and multi-cultural world and introduces an international dimension to pupils' learning, giving them an insight into their own culture and that of others. The learning of a foreign language provides a medium for cross-curricular links and for reinforcement of knowledge, skills and understanding developed in other subjects.
Children are taught the National Curriculum through a range of topics. This approach enables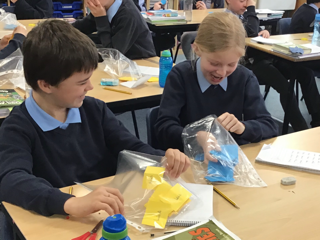 learners to focus on subject specific vocabulary whilst developing their phonic and grammar skills through a range of speaking, listening, reading and writing activities. Children are aware of the learning intentions for each year and play an active part in assessing their own learning. Spanish learning is implemented by playing games, songs, actions, drama, stories and lots more. The impact of our teaching means children's understanding of Spanish deepens in each year of language learning, and they develop an appetite for discussion, detail and greater understanding.
Whilst the formal teaching of Languages begins in KS2, we also offer French and Spanish lunchtime and after school clubs to as a way of introducing languages to our Reception and KS1 children.
Click here for our Languages overview.
Computing
Computing
'Computing isn't about computers any more; it's about living.' - Nicholas Negroponte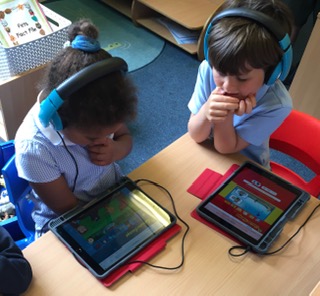 In EYFS, the children begin to recognise how a range of technology is used in places such as homes and school and use technology for different purposes. Children learn to log in and then log out at the end of a computer session and begin to recognise and identify familiar letters and numbers on a keyboard.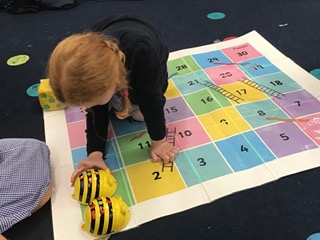 In Key Stage 1, the children learn what algorithms are and how they work and create and debug simple programs. They develop logical reasoning to predict the behaviour of simple programs and use technology purposefully to create, organise, store, manipulate and retrieve digital content. Children also learn the importance of using technology safely and respectfully.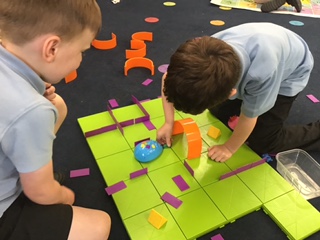 In Key Stage 2, the children learn to design, write and debug programs. They also learn to collect, analyse, evaluate and present data and information and apply these skills across the curriculum. As part of our E-safety curriculum, lessons focus on using technology safely and responsibly. The children also learn to recognise acceptable and unacceptable behaviour and identify a range of ways to report concerns about content and contact.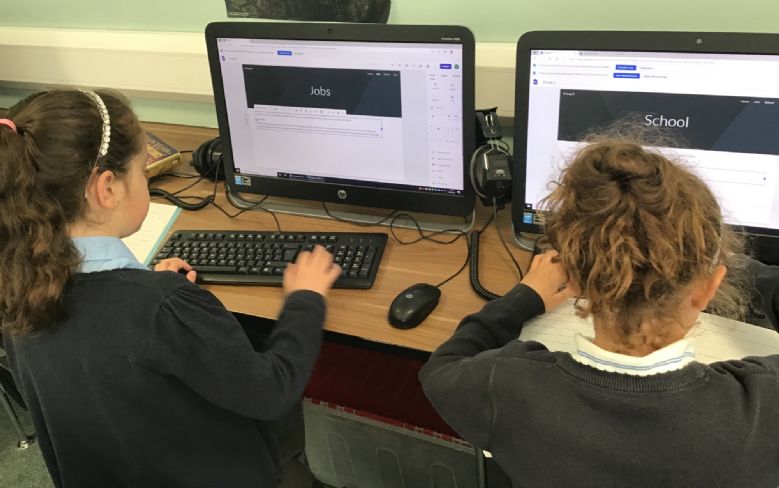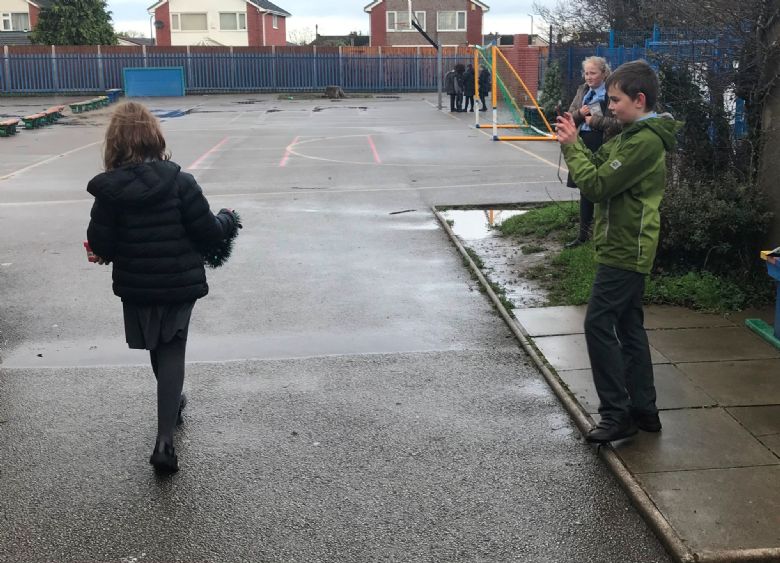 Through a computing curriculum, we teach:
Computer Science
Information Technology
Digital Literacy
All units of work explore e-safety ensuring pupils are responsible, competent, confident and creative users of information and communication technology.
Click here for our Computing overview.
PE
Physical Education
"Physical fitness is not only one of the most important keys to a healthy body. It is the basis of dynamic and creative intellectual activity". John F. Kennedy
The importance and value of PE is indisputable. It is the only curriculum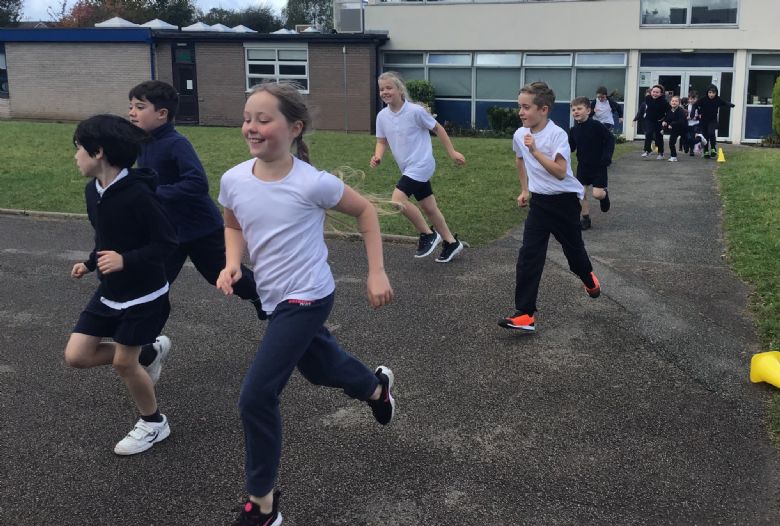 area which can positively influence a child's physical, mental and social well-being. It can develop key life values and skills, provide the building blocks for the development of happy and productive relationships and give children the confidence and self-belief needed to achieve. PE should be at the heart of every school. It should be celebrated and enjoyed so that children reap the benefits of all that this subject has to offer.
Having a curriculum which promotes high levels of physical activity for children provides an abundance of physical benefits. Physical benefits are those which directly impact on the body and body function. Active children will have an improved cardiovascular system, increased levels of strength and endurance, a greater understanding of how the body works and will know how to maintain and improve fitness levels. Being active can also prevent the onset of obesity as well as health related conditions caused by obesity. Activity can also prevent sleep deprivation. PE develops gross and fine motor skills such as hand-eye coordination, key body movements and posture. It is vital for healthy growth and development, particularly of bones but is also important for the prevention of injury. If schools establish and embrace the ethos of being an 'Active School' and fully adopt the expectation that children should do a form of physical activity every day, this will promote a lifelong love and involvement in activity.
Physical activity and school sport contribute massively to the development of children's social skills which, in turn, can impact and influence healthy behaviours. Sport, whether it is team based, individual, competitive or recreational, promotes fairplay, honesty and sportsmanship as well as improving children's ability to deal with success and defeat. It allows children to develop their resilience and determination as well as learn key life skills such as communication and co-operation. As many sports are not solely about participation, taking part in school sport will allow children to carry out different roles such as leadership, coaching and officiating. This means children can be actively involved in sport through a variety of means whilst simultaneously gaining skills which can be transferred into future careers.
Extensive research has been carried out on the positive relationship between physical activity and improved mental health. A Physical Education programme which is broad and exciting offers multiple opportunities to improve a child's mental wellbeing both in the short and long term. Participating in exercise releases 'feel good' chemicals which noticeably improve a person's mood. This in turn contribu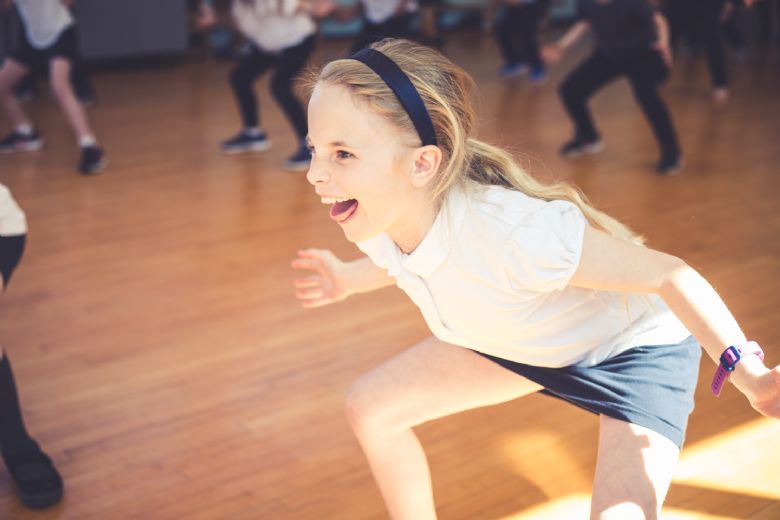 tes to lower anxiety and stress levels. With regular participation in activity, children and young people learn to use sport as a way of coping with stress, avoiding the onset of stress related illness. The physical changes (improved body image) that take place and the improvement in skill that comes with regular participation in exercise can often lead to increased self-esteem and self-confidence. This increase in confidence is then transferred to all aspects of their life – forming new friendships, trying new activities or speaking out in class unafraid of being noticed. It also leads to improved focus and concentration resulting in improved performance in the classroom.
Incorporate literacy and numeracy strategies
Develops the ability to use tactics, strategies and compositional ideas to achieve a desired outcome
Improves the ability to analyse, make decisions, reflect upon choices and refine
If we want our children to be productive, enterprising, successful, vibrant, inclusive, tolerant, inspired and positive, we need to put PE, sport and regular physical activity at the heart of school life. We need to give children every opportunity to learn the skills and values that they will need to have a happy, healthy and successful life. PE is the subject to do this.
Click here for further information about PE at Our Lady of Pity.